Stay up to date on ASPREE news and events
Read the latest project developments and progress, or search ASPREE news and events posts here.
The ASPREE project produces and contributes to a number of publications for a range of audiences.
Biannual ASPREE newsletters are sent to ASPREE-XT study participants, providing an easy to read update on research progress, major developments, publications and findings.
Project updates geared towards the medical community are sent to GPs and practices with patients in the study.  Reseachers involved in the ASPREE project, or with an interest in the research, are updated on developments and outcomes by the Principal Investigators.
ASPREE holds informal presentations (study updates) for participants and GPs at various study site locations in south-eastern Australia. The presentation brings attendees and guests up to date on the progress of the research, accomplishments, new developments, such as new sub-studies, and explains published findings. These events provide an opportunity for participants to ask questions and share a cuppa afterwards (see photos below).
Research investigators frequently share study findings at professional conferences nationally and internationally, driving advancements in knowledge in health and ageing.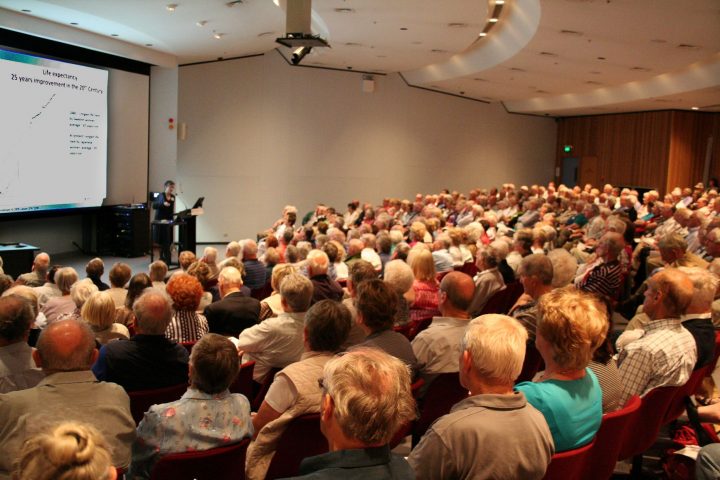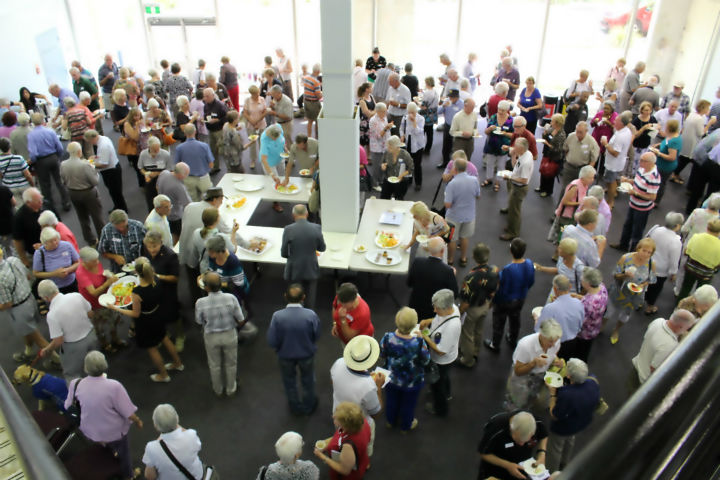 Pictured above: Guests attending an ASPREE  'study update' presentation and sharing light refreshements afterwards at Clayton, Melbourne.
ASPREE project (including sub-study) findings are shared with scientists, physicians, doctors and researchers worldwide via publication in quality medical journals.
ASPREE investigators frequently contribute to specialist and broader media articles.
About ASPREE
Enjoy watching a few videos created during the ASPREE project – from its launch, to media interest, to several special Australians who supported the project.
Summary of ASPREE Clinical Trial findings (September, 2018)
ASPREE Healthy Ageing Biobank (October, 2014)
Launch of the ASPREE Trial (2009)
Community Service Announcements (CSA)
Ita Buttrose and Gus Nossal lent their support to the ASPREE project by featuring in several CSAs. Our thanks extends to Australian TV networks that aired the CSAs about the public good study.
Ita Buttrose
ASPREE 30 second Community Service Announcement featuring Australian of the Year, Ita Buttrose (2015)
Gus Nossal
ASPREE 30 second Community Service Announcement feat. Sir Gus Nossal (2012-2013)
ASPREE 15 second Community Service Announcement feat. Sir Gus Nossal (2012-2013)
Study site launches, updates and milestones
Videos coming soon!
ASPREE Study Update in Mildura (August, 2014)
ASPREE Study Update in Bendigo (June, 2014)
Launch of the ASPREE Study in Wollongong (October, 2013)
ASPREE Study Update in Albury/Wodonga (August, 2013)
ASPREE 10,000 participant milestone (February, 2013)
Launch of ASPREE in Adelaide (September, 2012)
ASPREE Study Update in Bendigo (May, 2012)
Prof Andrew Tonkin discusses pros and cons of aspirin on Melbourne 3AW (May, 2012)
Aspirin and Cancer (SBS News, March 2012)
Downloable brochures to explain both components of ASPREE research: the clinical trial and the follow-up longitudinal study.
Journalists and writers who would like to know more about the ASPREE project or arrange an interview with key investigators on the project, should contact:
Trish Nichols
Ph: (+61) 3 9903 0103  E: trisha.nichols@monash.edu
Participant, GP and general enquiries
Ph: 1800 728 745 (free call from a landline)
Operating 9am-5pm weekdays (we will return missed calls)
E: aspree@monash.edu
ASPREE National Co-ordinating Centre,
Level 5, The Alfred Centre
99 Commercial Road, Melbourne 3004
Page updated: 1 March 2021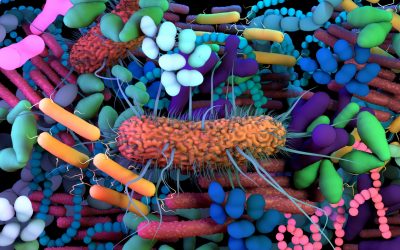 ASPREE-XT participants are invited to enrol in the new ASPREE-XT microbiome sub-study, which examines the role trillions of bacteria, viruses, fungi and other microbes in the gut (the microbiome) has on ageing health.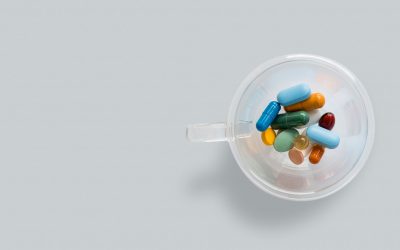 Read results and limitations of a new observational study that examines statin use and dementia and cognitive decline in ASPREE participants over an average 4.7 years.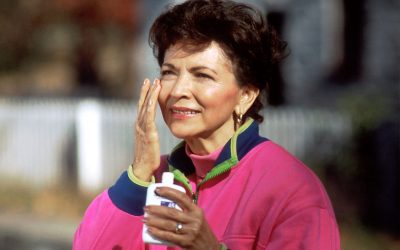 Researchers develop a new PRS risk score for melanoma older adults. Melanoma PRS showed a strong association with incident melanomas diagnosed during the ASPREE trial, and the team found meaningfully different rates of melanoma between low-, medium- and high-risk PRS groups.