An update on study updates
We've had a fantastic time meeting participants and guests at study updates this year and are pleased to shared a few photos from some of the events. ASPREE Executive Officer, Associate Professor Robyn Woods, gave all the presentations in Victoria. In ascending order, pictures from study updates thus far this year:
Shepparton, Victoria on 25th March, 2014
The Shepparton RSL was home to the first of a series of study updates being held across south-eastern Australia this year. These celebratory events provide an opportunity for participants and their guests to receive an update on the ASPREE trial's progress, as well as a chance to catch up with one another over a cuppa. Local media are often interested to hear about rural and regional participants enrolling in a bi-national aspirin trial.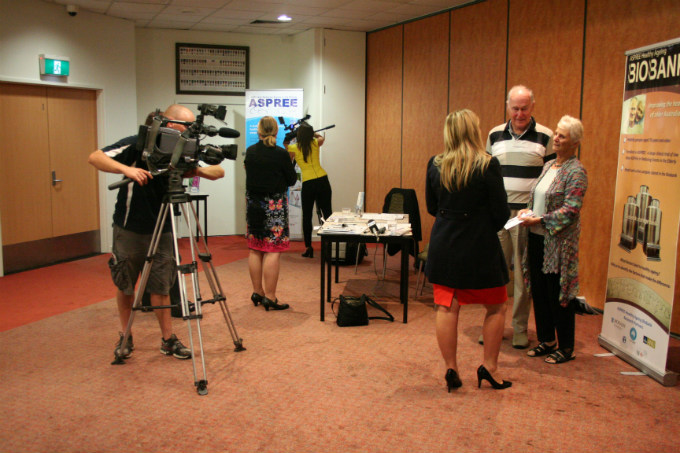 Bendigo, Central Victoria, on 23rd June, 2014
Terrific to meet 190 ASPREE participants and guests from Central Victoria at the Bendigo study update. Special thanks goes to ASPREE participants and long-time friends, John and Lois , who not only brought their partners to the update, but also very kindly featured in the local Bendigo newspaper, 'The Addy'.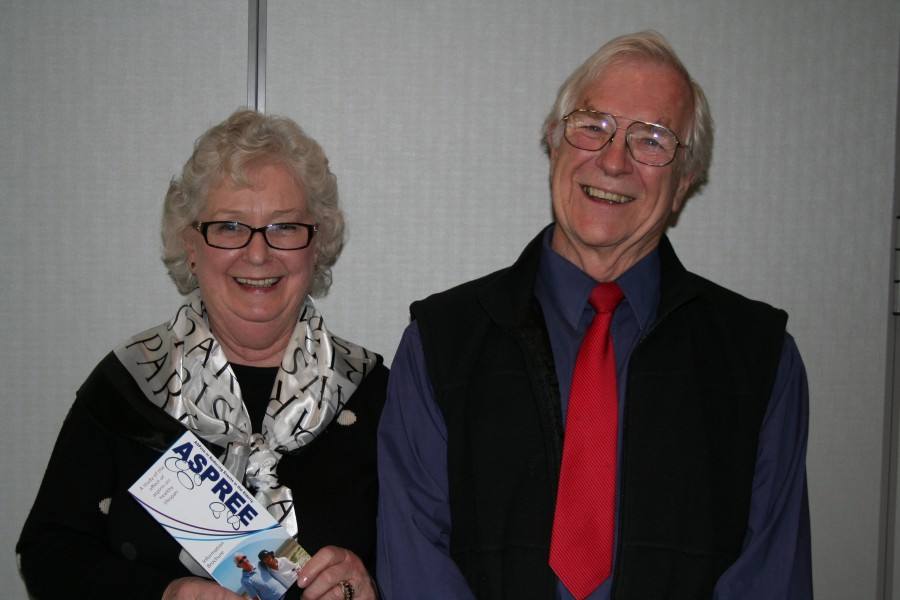 Bundoora (Melbourne North) on 2nd July, 2014
Another fantastic audience! Around 180 ASPREE participants and guests living in and around north Melbourne attended a study update at RMIT, Bundoora. The ASPREE team would like to thank RMIT for generously providing such a great venue for the day.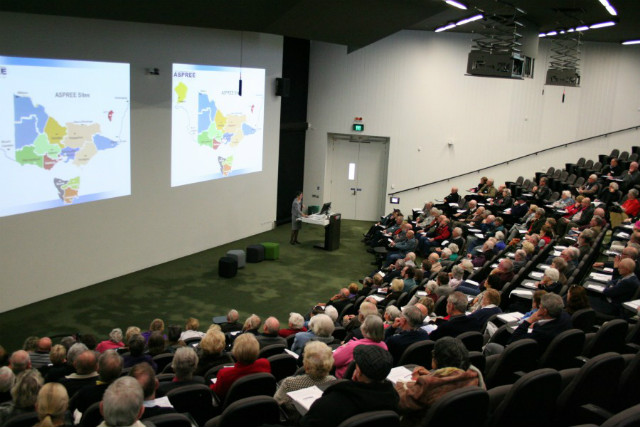 Canberra on 24th July, 2014
Such was the huge response from ASPREE participants wanting to attend the study update, that the ACT ASPREE team held an additional presentation in the afternoon to accommodate all the guests.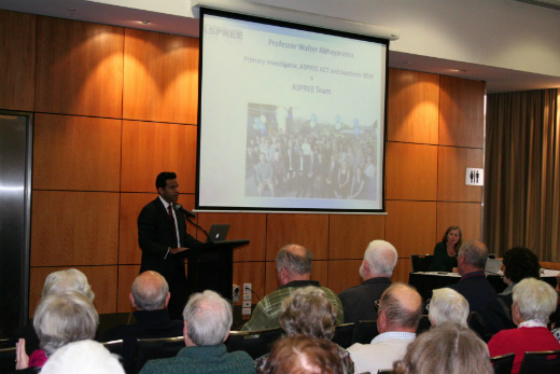 Geelong on 30th July, 2014
In terms of numbers, the biggest single study update so far this year belongs to Geelong, with more than 300 ASPREE participants and guests attending the event at Simonds Stadium (Kardinia Park) in July.  A fantastic morning enjoyed by all.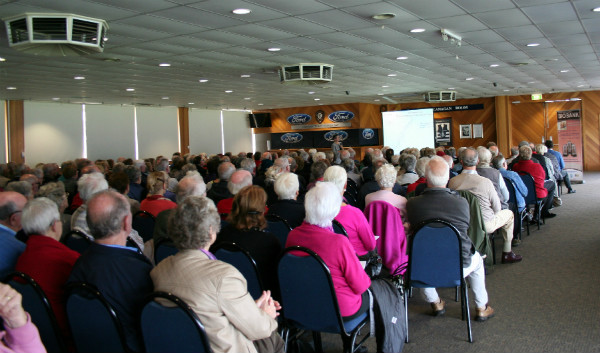 More updates are expected later this year.