Pease's well trodden trade
With thanks to North West Tasmanian ASPREE participant, Mr John Pease, we are pleased to share an article on his life published on 20th July 2016 in the 'The Advocate'.  Our thanks also to 'The Advocate' for permission to reproduce the story here.
(by Baz Ruddick)
One of the first things John Pease notices when he meets a person is what they are wearing on their feet. It's a habit he holds from a lifelong involvement with footwear.
This week the National Footwear Retailers Association inducted Mr Pease into their hall of fame for his significant impact to the industry.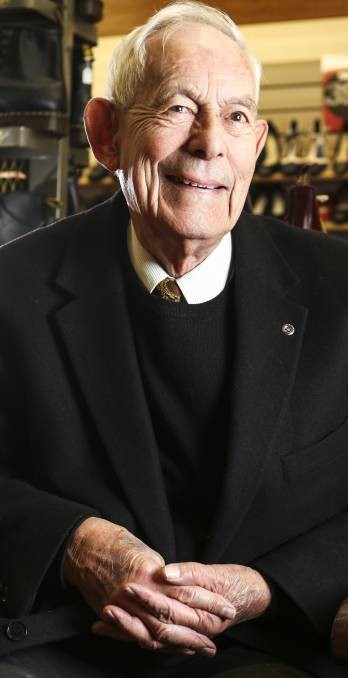 At 87-years-old, Mr Pease has spent over 70 years working full time as a shoe retailer, and the first 17 years of his life running deliveries, cleaning the shop and being around AH Pease Shoe Store.
"I remember when our shipments came on horse and cart," Mr Pease said.
While things may have changed in the industry, AH Pease Shoe Store has remained a mainstay in the community and Mr Pease one of the pillars of the business community.
A clock pictured in a photograph taken in the store in the late 1950s still ticks along today as staff bustle about fitting shoes.
Mr Pease's father Aldred-Henry started the store in 1925 with borrowed money from his seamstress sister. The family business grew from strength to strength and 91 years later still has branches in Burnie, Ulverstone and Devonport.
Mr Pease said when he first started working, most shoes were made in Melbourne or imported from Europe.
With Gough Whitlam's time as Prime Minister and the reduction of trade tariffs, the Australian manufacture of shoes dropped from holding 80 to 85 percent of the market to just 5 per cent, Mr Pease said.
While the shoe manufacturing industry in Australia died and cheaper shoes came from Asia, retailing was still a profitable business and has remained so.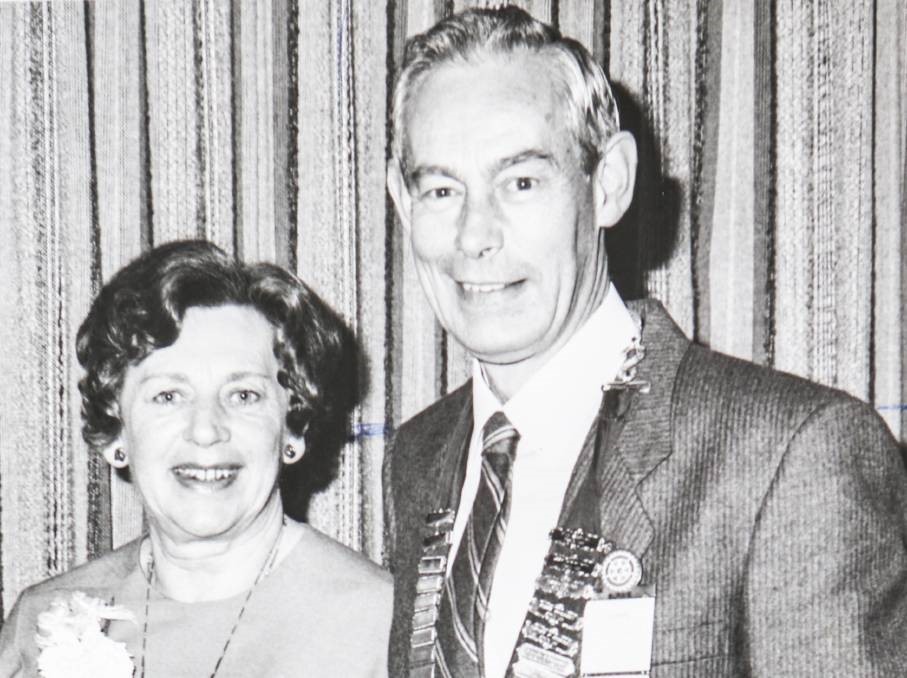 "Those shoes fall apart in months. We sell quality not quantity," he said.
Over the last 40 years the leather upper and leather sole shoes have taken a backseat for synthetic made pairs, however an unwelcome by-product of the shoes after some use is smelliness.
"Older shoes didn't smell. But now the perspiration gets into the cushioning," he said.
While some may swear on home remedies to deal with smelly feet, Mr Pease believes there is no substitute for washing your feet and a clean pair of socks.
With few mainstays in the fashion world, bar the Dunlop Volley, Mr Pease said styles come and go in 30 year cycles.
"Platforms are back in. We saw them in the 60s and then in the 90s again," he said.
Having shod up to four generations of some families, Mr Pease said that feet sizes have generally gotten larger.
"We used to stock men's shoes down to size four and we rarely sold above size 11. Now we stock from seven to 16," he said.
Mr Pease said he has never found a reason to retire and still heads to work most days, even doing the odd shoe fitting despite being a bit stiffer in the knees.
"I enjoy the people. I have good staff who look after me," he said.
"There is a 90-year-old [retailer] in Melbourne working so it must be something about the industry."
No stranger to a ladder, heading up to fetch a high pair of shoes will instantly get Mr Pease roused on by a staff member.
A father of five, Mr Pease's youngest son David now manages the three stores.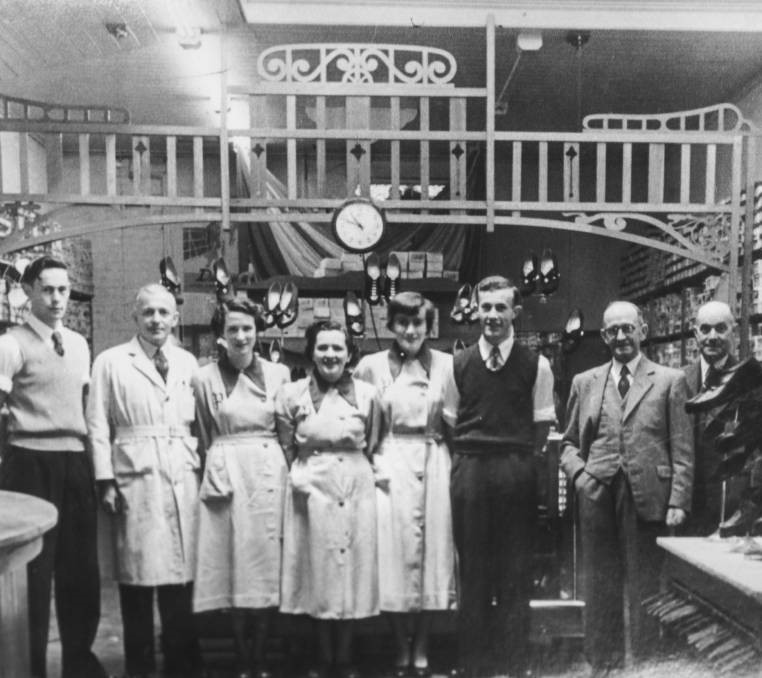 While his impact on generations of shoe wearers through the care for Coaster's feet are undeniable, Mr Pease's commitment to the town and community is what he takes most pride in.
He has served as the President of the Burnie Chamber of Commerce and Industry, President of the Marine Board, President of Burnie Rotary Cub and has been heavily involved in the PCYC.
"I always thought if you make a living out of a community you should give back to the community," he said