Dr Suzanne Orchard and local ASPREE Senior Study Co-ordinator Rosalind (Ros) Whittaker hosted the first ASPREE study update for 2016 in Wollongong on March 17.
Senior research manager, Suzanne, who is based at the ASPREE Head Office in Melbourne, presented on the progress of Australia's largest clinical trial in older adults.
More than 500 ASPREE participants live between Campbelltown, Wollongong, Bowral and Nowra.
Suzanne was introduced to the oldest ASPREE participant in the region, aged 92, and met several participants and guests that had travelled over an hour to attend the event.
The update on the progress of the trial was held at the new Wollongong Masonic Centre and Hall in Gipps Rd, Gwynneville.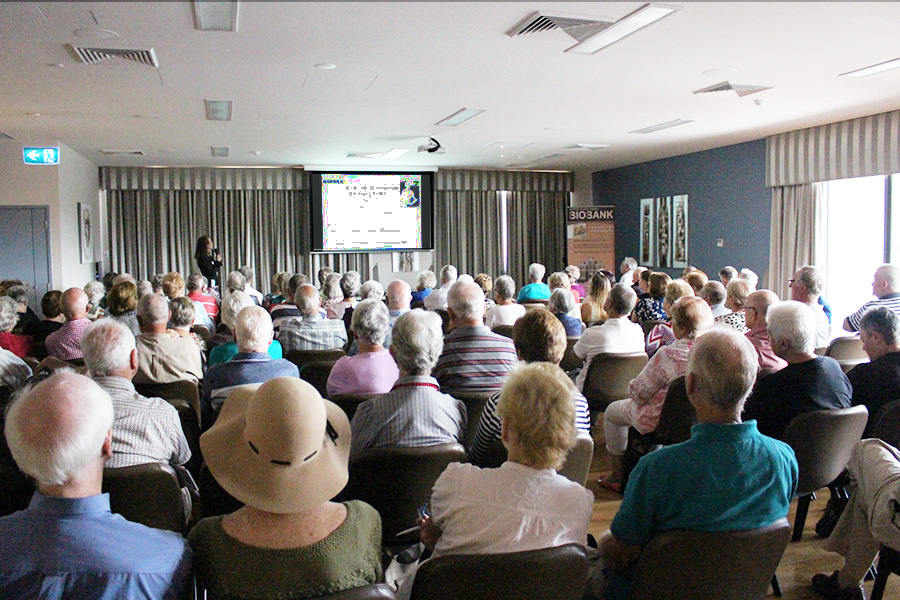 Our thanks to local ASPREE participants and guests for the warm welcome to Wollongong and to the Wiseman Park Bowling Club for their assistance in setting up in preparation for the event.
Updated 21.04.2021