Possible mechanisms of aspirin discussed
ANNOUNCEMENT
Melbourne,  20 October 2014:  The use of aspirin to prevent cancer will be discussed by experts at a symposium in Melbourne today.
Leading healthcare professionals will discuss the scientific evidence for and against the use of aspirin for the chemoprevention of cancer.
With the rising importance of disease prevention, researchers are looking at how aspirin may provide an important addition to other medical approaches to address the challenge.
The symposium, sponsored by the CSIRO and Monash University, will hear from world-leading researchers working in the field of aspirin and cancer prevention.
Professor Carlo Patrono from the Catholic University, Rome, is the keynote speaker for the event and he will discuss the mechanisms of action by which aspirin may have a protective effect.
Attendees will also learn of the advantages and potential risks of regular aspirin consumption, and how these impact on aspirin's current and future use in cancer prevention and management.
Other topics to be discussed will be the cost/benefit of aspirin-based cancer chemoprevention.
The ASPirin in Reducing Events in the Elderly (ASPREE) clinical trial led by Monash University in Australia, and its associated Healthy Ageing Biobank developed under CSIRO's Flagship Collaboration Clusters program, will also be outlined. Results from the ASPREE trial are expected in 2018.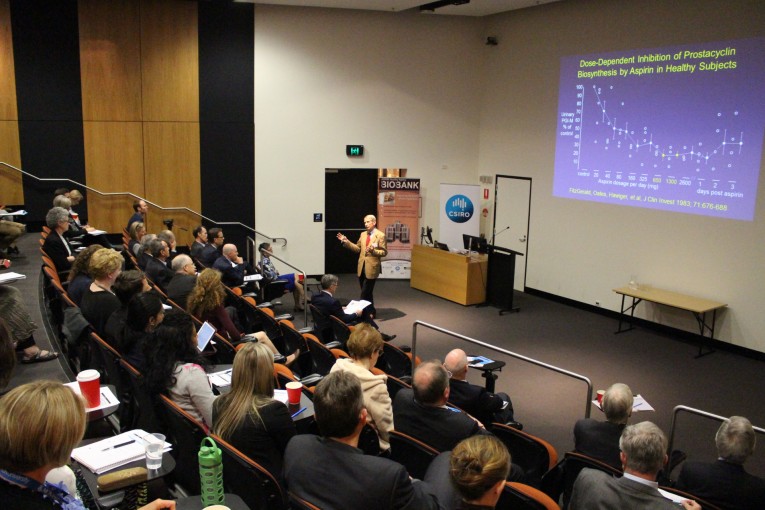 Updated 21.03.2021