Adding value to clinical research;
the ASPREE project is in a unique position to lead multiple sub-studies, each investigating specific health issues affecting older adults.
A sub-study (also known as an ancillary study) is a type of 'add-on' study that answers a separate research question within a larger research project. Sub-studies research specific health questions that are not included in the main study. The ASPREE project is in a unique position to conduct multiple sub-studies. The extra health information will help show the interrelationships between various factors that can affect how we age.
Sub-studies provide new opportunities and experiences for participants – from donating blood samples, to having hearing tests, retinal photographs, sleep apnoea checks, MRI scans, to completing additional questionnaires about lifestyle, diet and more. Not all ASPREE participants were able to enrol in all sub-studies because each sub-study was introduced at a different stage in the trial, when funding became available or special equipment was present at the time. However, most participants volunteered for at least one sub-study during the ASPREE trial.
Clinically significant findings, i.e. findings important for a person's health care, which were detected during sub-study activities, were referred to the participant's GP for follow-up care.
Some sub-studies use existing medical health records and do not require any additional participant activities. 
Thanks to the generosity of our study participants, these sub-studies provide invaluable information about aspirin, health and ageing, that we would not otherwise be able to collect in the main research project.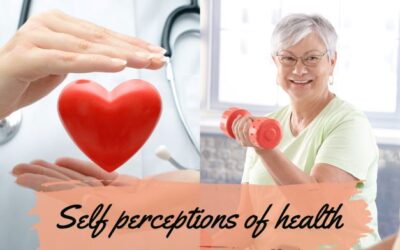 Four studies into ASPREE Health Related Quality of Life (HRQoL) data found that self-perceptions of health and wellbeing were a valuable tool in helping to identify older adults at risk of adverse health events, and may assist with health care.
read more